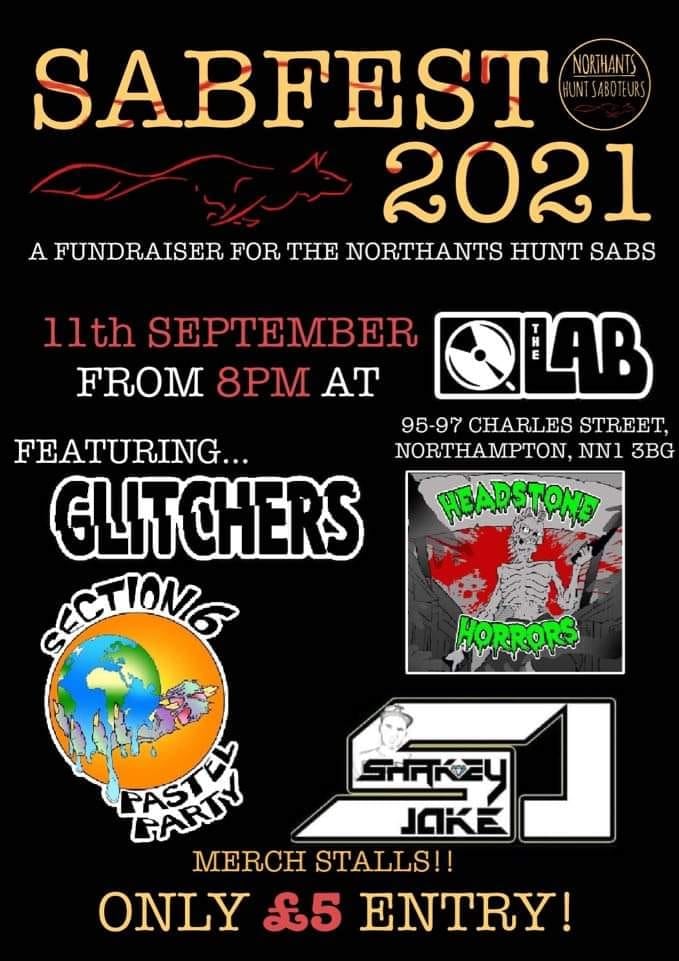 Please feel free to come down and support us on Saturday 11th Sept at The lab as we put on a night of entertainment to raise vital funds to keep us out in the hunting fields.
We are heading into the 4th year of our campaign against the Cottesmore Hunt.
Many thanks to all of our Fantastic supporters.
see you soon! 
Music
Vegan food available from 5pm onwards
music from
Section 6 Pastel Party
Headstone Horrors
Shakey Jake
£5 Entry