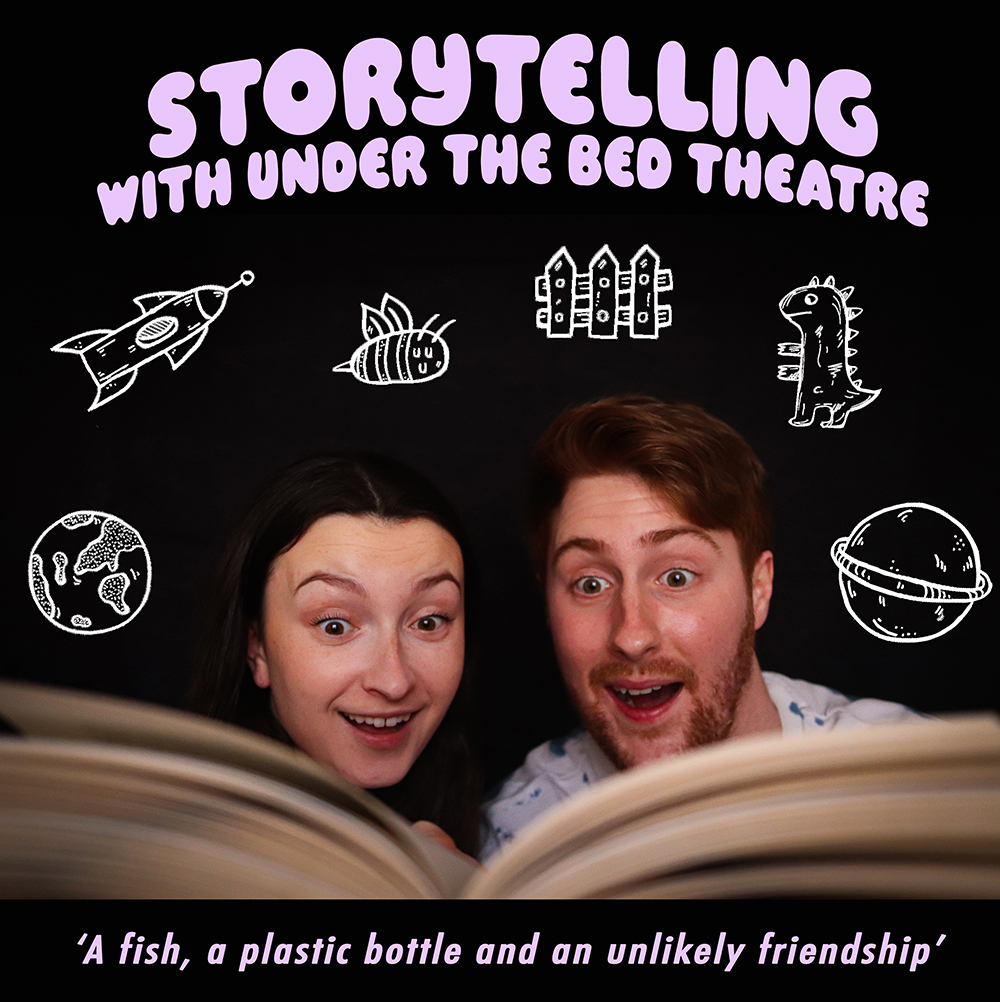 STORYTELLING WITH UNDER THE BED THEATRE
LAB FAMILY DAYS PRESENTS…
Under the Bed Theatre are back! with a storytelling show for all the family.
'A fish, a plastic bottle and an unlikely friendship'…
Join us on a storytelling underwater adventure.
This storytelling session is full of interactive moments and exciting
musical numbers that will have you bob, bob, bobbing along.
"Like putting on a warm cardigan on a cold day!" – Audience Member on 'Where The Lost Socks Go'
Under The Bed Theatre create playful, meaningful and uplifting children's and family theatre. Combining live music, original songs, physical theatre and storytelling, Under The Bed Theatre aim to make audiences smile and laugh, whilst also making them think about the world around them. Their work offers messages of hope, which they think is pretty important in these uncertain times.
Please note there are two 45 minute shows: 1.30 & 3pm
Members tickets £2 or £7 for a family of four
Non-members £3 each
The Lab is a members club – if you join up you can bring along up to 3 guests on the same pass. We have loads of family events happening this year as part of our 'Lab Family Days'. JOIN