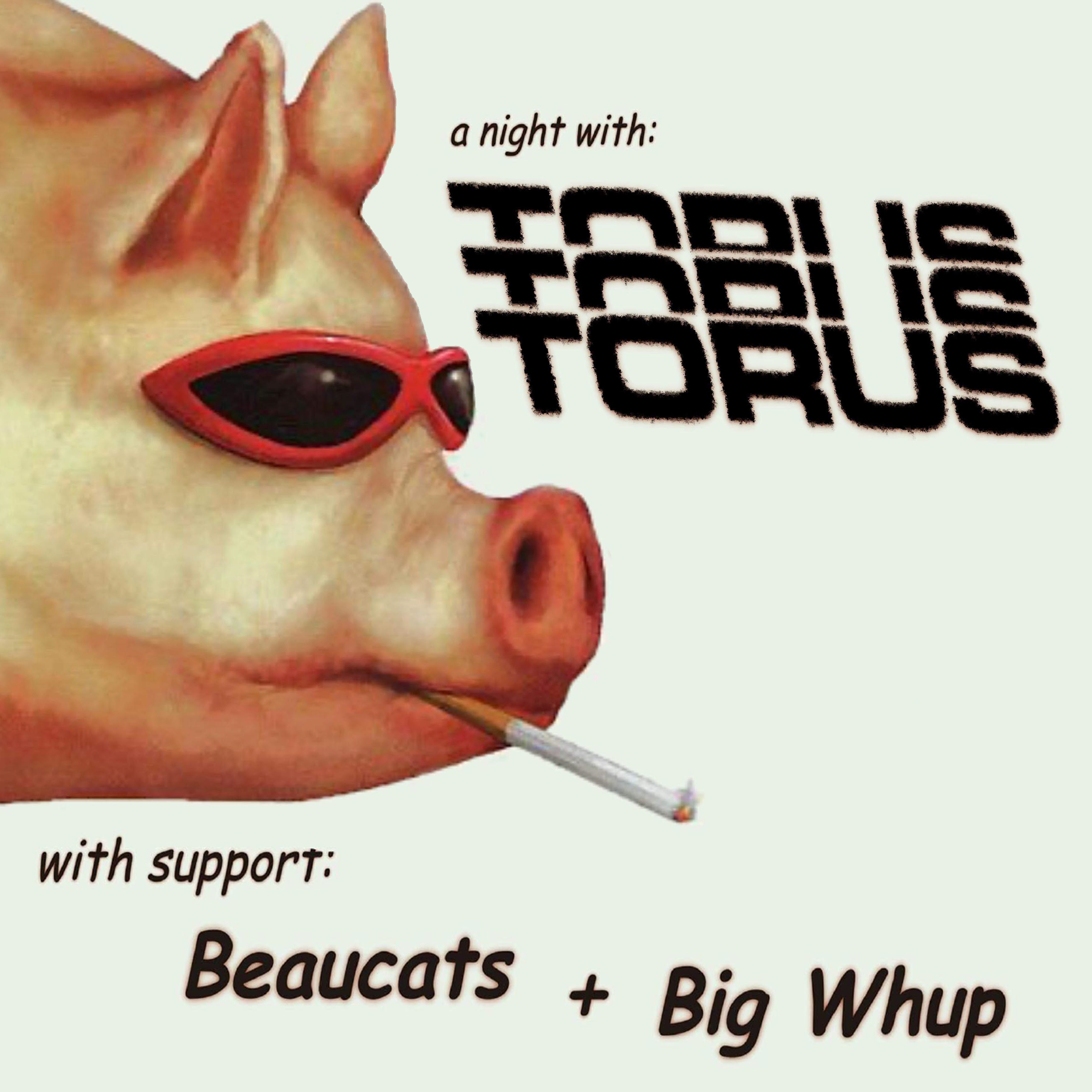 Torus + Beacats + Big Whup
Torus is an English rock band, formed in Milton Keynes in 2019. It was founded by multi-instrumentalist Alfie Glass as a one-man project but has since become a collaborative partnership with bassist Harry Quinn, with drummer Jack Orr completing the band since 2022.
Fuelled by a lifelong love of loud and heavy rock, Glass is Inspired by decades of powerhouse riffing, from Led Zeppelin and Black Sabbath to Kyuss and Queens of the Stone Age. The project demanded that everyone involved was on the same musical page. Having played together in countless bands in their native Milton Keynes over the preceding years, Glass and Quinn swiftly developed an intuitive, creative partnership.
Like all the great rock'n'roll teams, the trio have a singular shared vision to express through their riotous anthems. With pandemic-led extra time to focus on honing the Torus sound, they have refined everything down to its most potent and punchy essence. As the world discovered with the release of 'Sail', their debut EP from last summer. Torus have the riffs, hooks and conviction in equally plentiful supply.
https://open.spotify.com/artist/2hAbK9kNETmY7FHExyadGM…
https://www.instagram.com/torus_uk
https://www.sbdpromotions.com/events
TICKETS
£5 (members) / £6 (non-members)