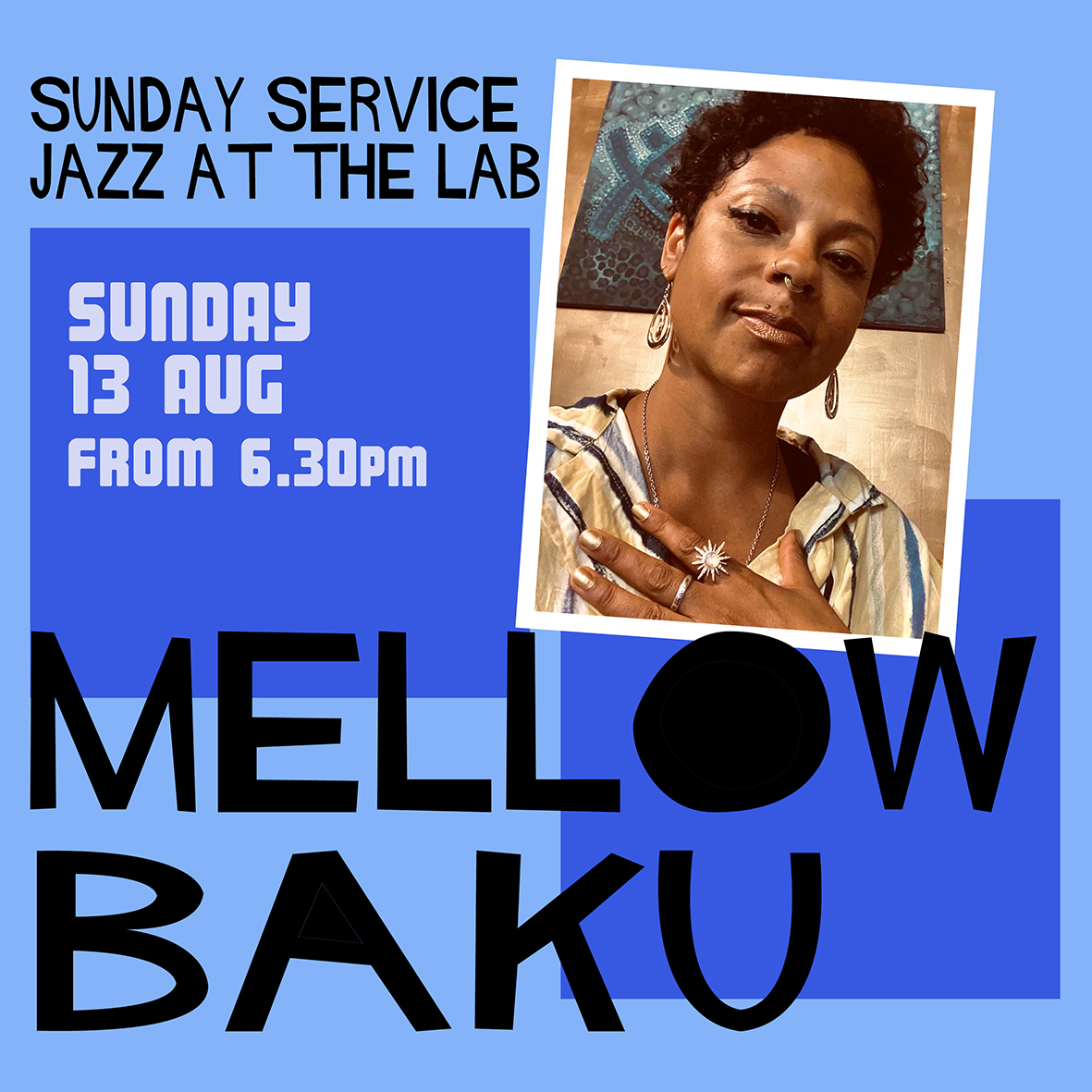 Sunday Jazz – Mellow Baku
A relaxed evening of quality jazz. Free entry
A charismatic live performer, Mellow Baku has performed throughout the UK and internationally.
'A new voice in British music, with an original blend… Superb voice, brilliant music, a must for all' – Courtney Pine OBE
Mellow's poetry, playwriting and music have been commissioned for performance at venues such as Kings Place London, Vault Festival, Curve Leicester, in Manchester theatres and Nottingham Libraries and across the UK.
Described as "the best kept secret in British Jazz", by Courtney Pine OBE Mellow Baku's solo work draws on sounds of her Afro-Caribbean heritage and folk.
'That velvety, molten voice seemed to literally bring a surge of heat into the auditorium. Unforgettable' – Dr Nima Poovaya-Smith, Alchemy
Her acoustic guitar creates an intimate, soulful space that allows her authentic voice to soar over original heartfelt songs. Her live vocal looping creates digital soundscapes for song and spoken word to create captivating, richly musical performances that engage and inspire audiences.
For over 15 years Mellow has facilitated a wide range of creative writing and music workshops; in community and public groups and for Black History events, NHS Partnerships funded Bright Sparks Arts in Mental health; on Dementia A&E and mental health wards, in nurseries, schools and exclusion units.
Mellow's 2022 national theatre show for children, Mmm Ahh Whoosh toured nationally, including at London Southbank, Opera North and The Gulbenkian. Her original music has received national airplay on BBC Radio.
'Warm, honest, truthful, sensitive. Mellow Baku delivers a delicious magical mixture of accomplished spoken word and dynamic vocals and singing, accompanied by her skilled guitar playing.
It was refreshing to see skill and talent delivered without arrogance or ego…humble and human and accessible …what a joy. Perfectly pitched and delivered' – Mizhelle 'Mother Hubbard', Artist, Facilitator, Blackdrop Curator, Nottingham