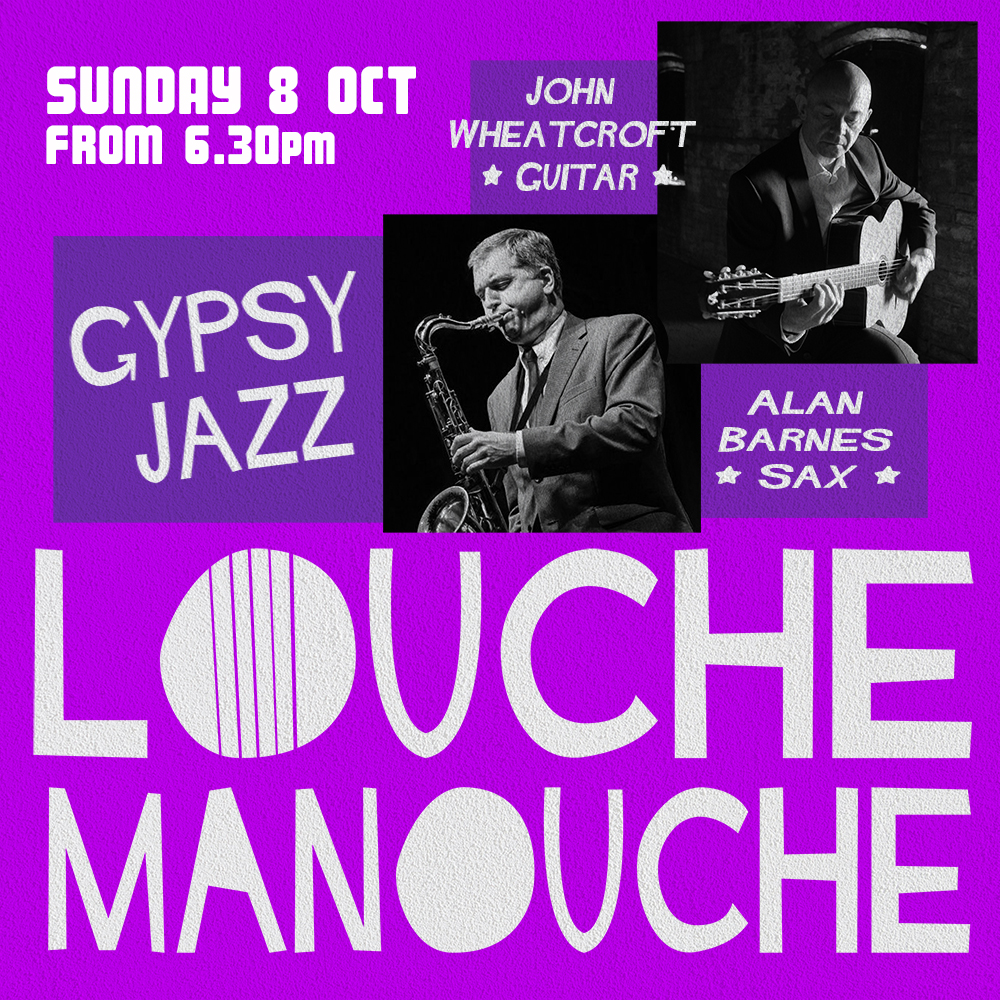 Louche Manouche
'Louche Manouche' comprises some of the best exponents of the music of the great Django Reinhardt (otherwise known as 'gypsy jazz). Django occupies a unique space in the annals of musical history and we hope you'll be transported by the vibe.
LINEUP…
"John Wheatcroft has an incredible arsenal of knowledge on the guitar, and puts it all together into a very appealing style that will be appreciated by casual listeners as well as diehard music fans. Most importantly, he really swings"
– John Jorgenson
Alan Barnes
(Sax), Bill Coleman (bass) (in his amazing career, Bill has played with everyone from Al Green to Acker Bilk), Will Ballard (rhythm guitar) and Andrew Shaw.
FREE (members) / £1 (non-members)