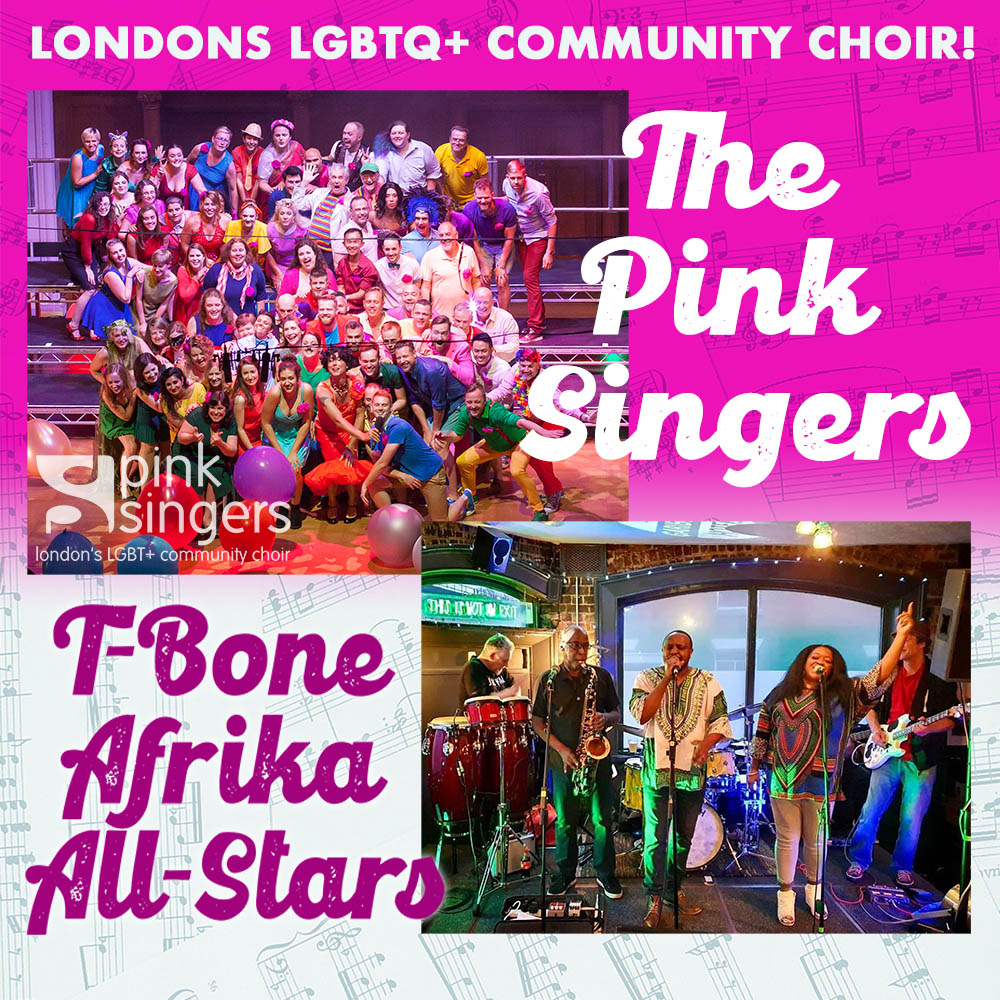 The Pink Singers + T-Bone Afrika All Stars
"Excellent show, brilliant"; "A great night out. Musically interesting and great fun".
Formed in 1983, the Pink Singers are Europe's longest running LGBTQ+ choir. The group comprises over 100 amateur singers who come together to sing, perform and campaign for their community. Members represent a diverse range of sexual orientations and gender identities from all walks of life who are united by a passion for singing great choral music. As a registered charity, we exist to promote the love and appreciation of music and to promote equality and raise awareness of LGBTQ+ issues in wider society.
"It was a wonderfully exuberant and engaging evening… All were given with theatrical pizazz which left everyone wanting more. " Planet Hugill

www.pinksingers.co.uk
Support from T-Bone Afrika All Stars and their sumptuous Afro Groove music!
Tickets £7 in advance / £8 on the door for members
Join us! it's just £12 a year to join the most friendly, inclusive grassroots arts venue in town (probably). We are run by our members and you can bring up to 3 guests along. Go to the 'membership' page for more info…
Non-members – if you just want to visit us it's an extra £1 on the door.