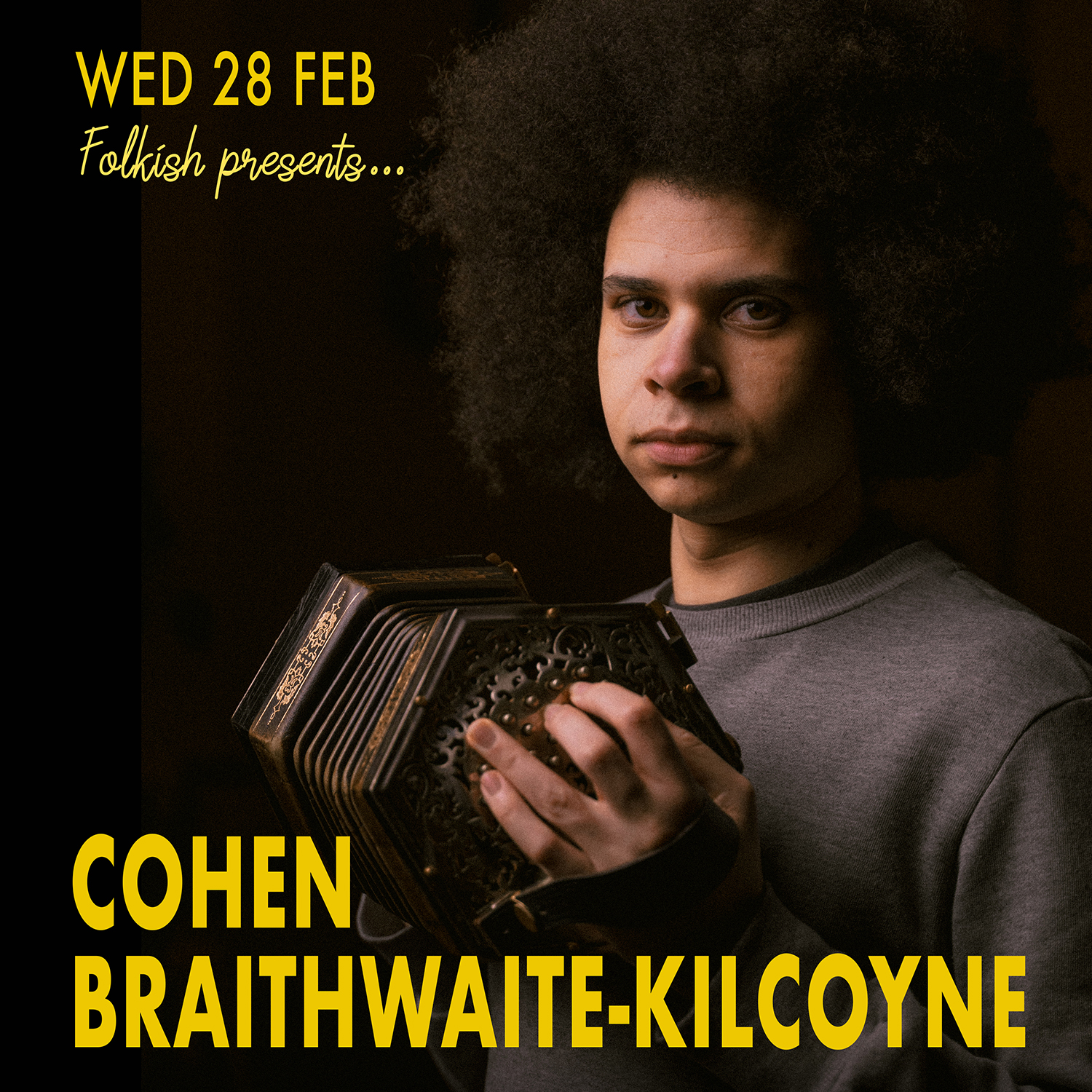 Cohen Braithwaite-Kilcoyne
Folkish presents…
"A passion for traditional songs that evokes Tony Rose and Peter Bellamy."– Mojo
Cohen Braithwaite-Kilcoyne
is at the forefront of his generation of English folk musicians as both a
powerful and commanding singer and a masterful player of the Anglo concertina and melodeon.
Since bursting onto the scene in his teens, Cohen has amassed a string of awards and nominations,
including a nomination for the BBC Radio 2 Folk Awards Horizon Award in 2018, and has toured
extensively across the UK and abroad, both as a soloist and with the much-loved energetic trio
Granny's Attic. Expect traditional songs and tunes along with some self-penned material and a few
surprises along the way.
TICKETS
£7 ADV. / £10 ON THE DOOR FOR MEMBERS
+£1 FOR NON-MEMBERS
Join Us! The Lab is a Members Club, you can join for only £12 (£5 concession) a year. CLICK HERE for more info and to sign up. Membership includes access to all our events, space to host your own events with support for new promoters, a weekly update to your inbox of everything that's happening, and the right to vote on decisions that steer the future of our club. You can bring up to 3 guests at a time.