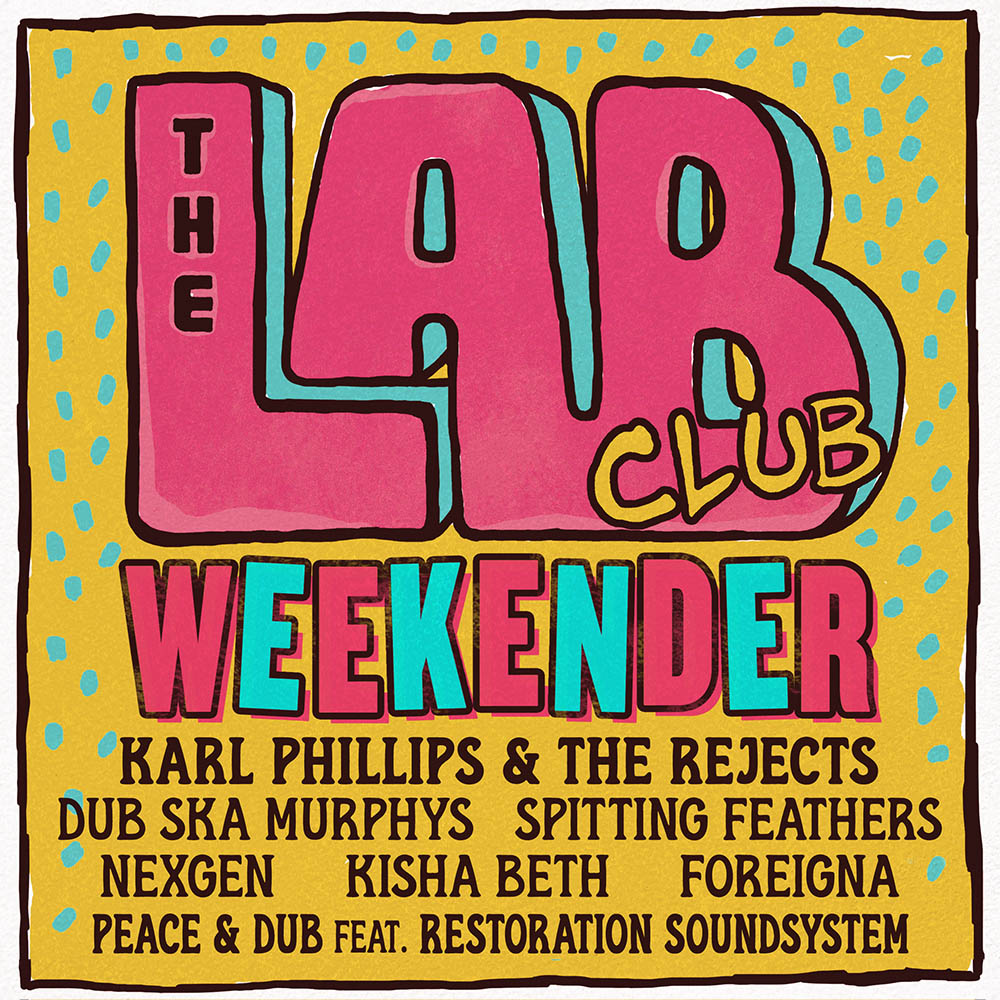 THE LAB WEEKENDER!
A fantastic lineup of local talent, a weekend of banging tunes, great food and good times at The Lab.
SATURDAY LINEUP: KARL PHILLIPS & THE REJECTS / DUB SKA MURPHY'S / SPITTING FEATHERS / NEXGEN / KISHA BETH / FOREIGNA.
SUNDAY: PEACE & DUB feat. restoration SOUNDSYSTEM
Just a fiver on the door for members and free on Sunday (+£1 in the pot if you're not a member on both days).
Plus a free Jagerbomb for anyone arriving before 8pm on Sat!