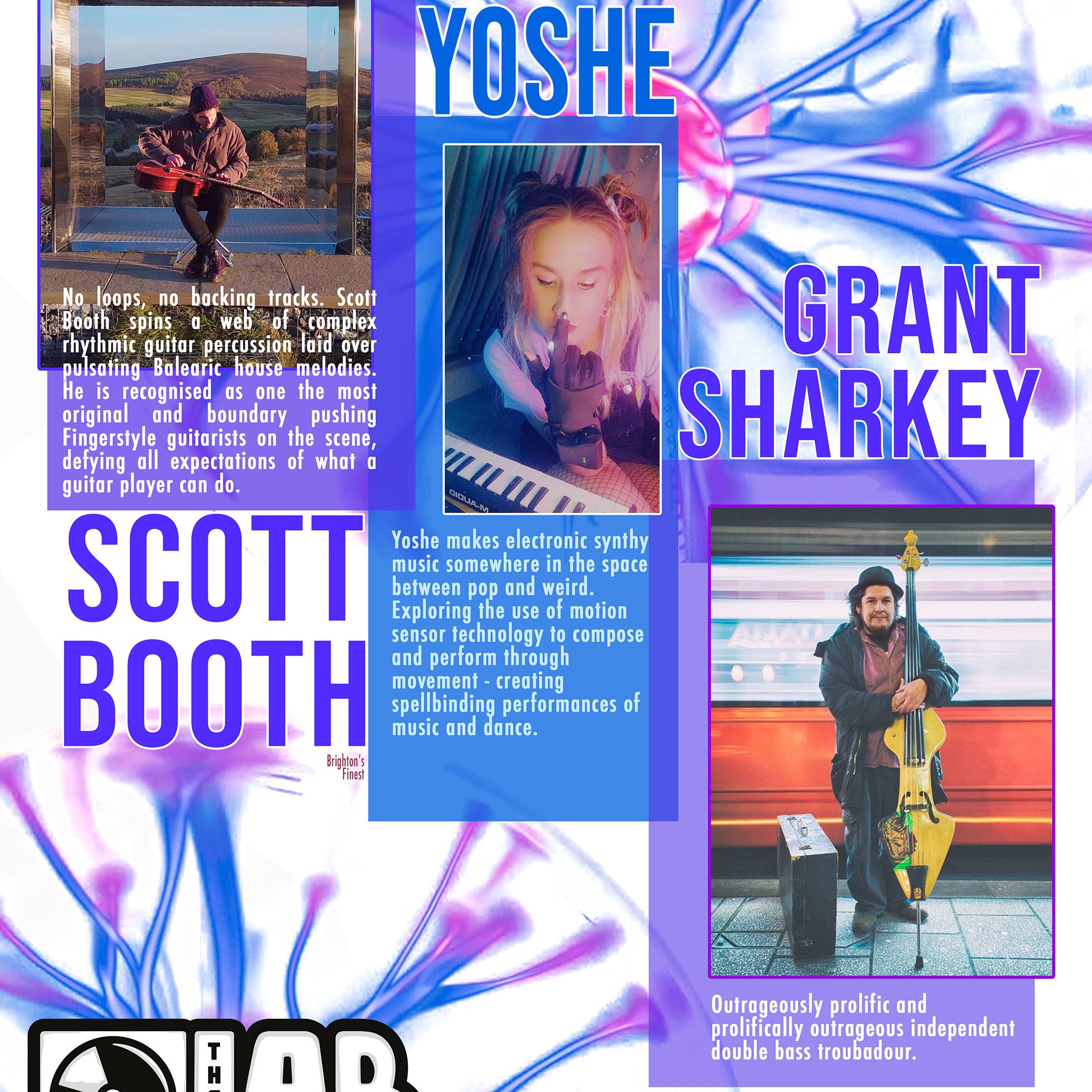 Scott Booth / Grant Sharkey / Yoshe
Join us for this INCREDIBLE eclectic line-up of quality music. Just £4 on the door.
yoshe is a musician from scotland, who makes electronic synthy music somewhere in the space between pop and weird.
she loves experimenting with new ways of creating, and at the moment is exploring the use of motion sensor technology to compose and perform through movement – creating spellbinding performances of music and dance.
Double bass playing satirist and social commentator on a 20 year mission to release an album every six months (2013-2033). Grant is absolutely on point and extremely funny, a big of fan of the Lab as we are of him, he even released an album with a transcript of a previous gig here.
Guitar music and electronic music generally orbit completely different worlds. But Scott Booth traverses both: uniquely, he uses his guitar to make electronic music. Through a combination of strumming and finger-picking his guitar strings, creating percussion by using his guitar like a tabla drum, and triggering dynamic FX that twist the instrument into abstraction with a series of pedals, he makes music that's like nothing else out there.